The cemetery church from the outside view
The Portal (entrance)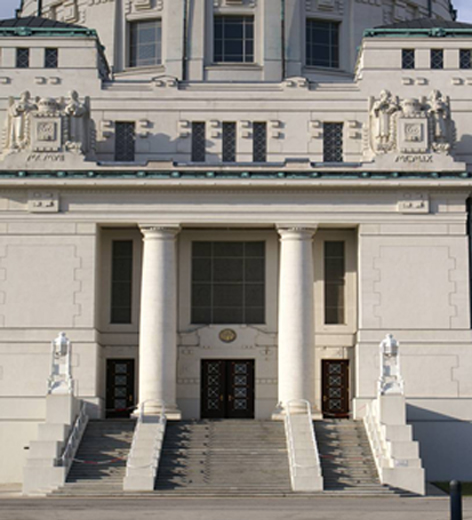 The Annexe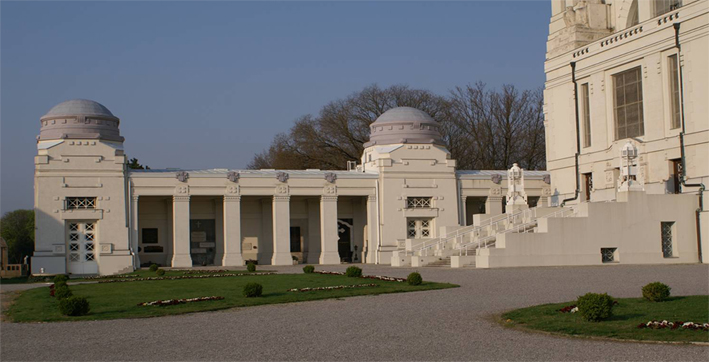 The Church from the left side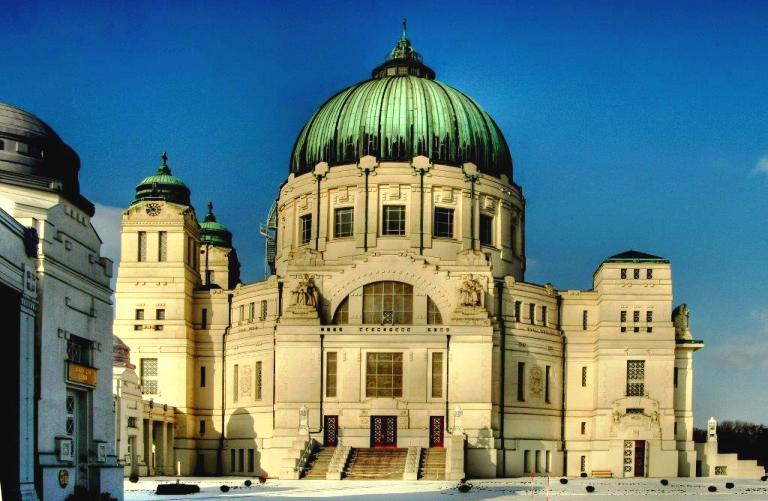 The columbaria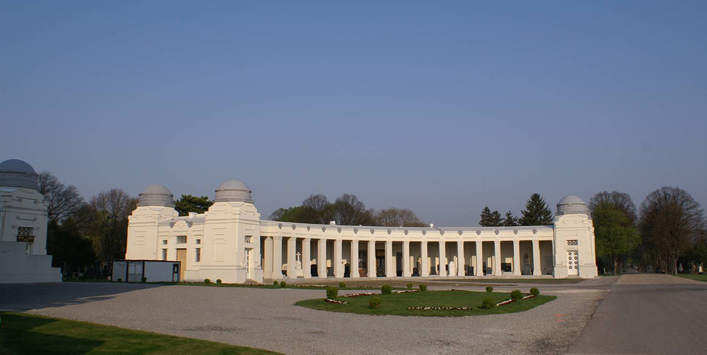 A church clock
The Evangelist LUKAS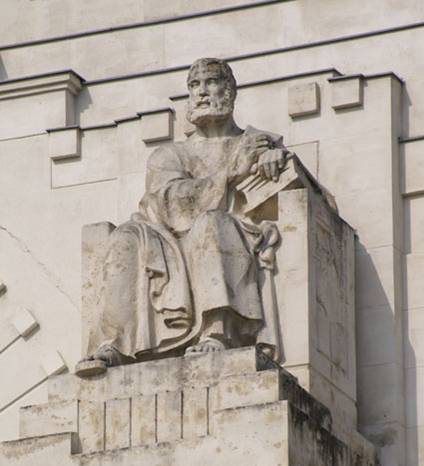 The Evangelist JOHANNES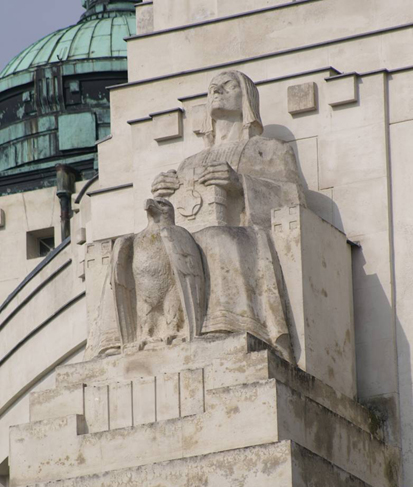 The Evangelist MARKUS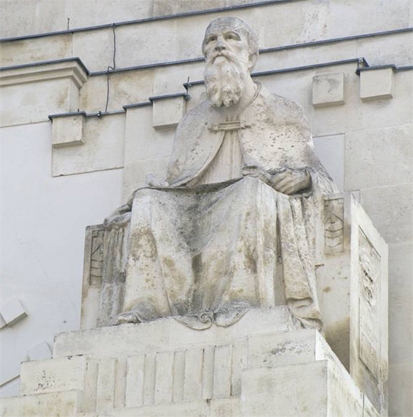 The Evangelist MATTHÄUS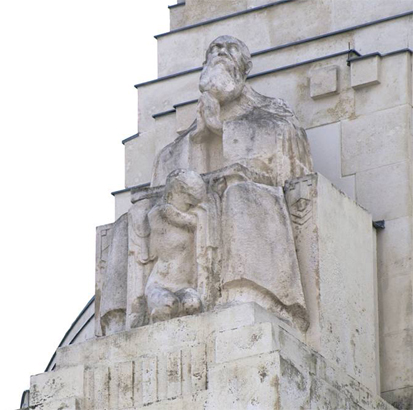 ---
A foray through the internal space of the church
The anteroom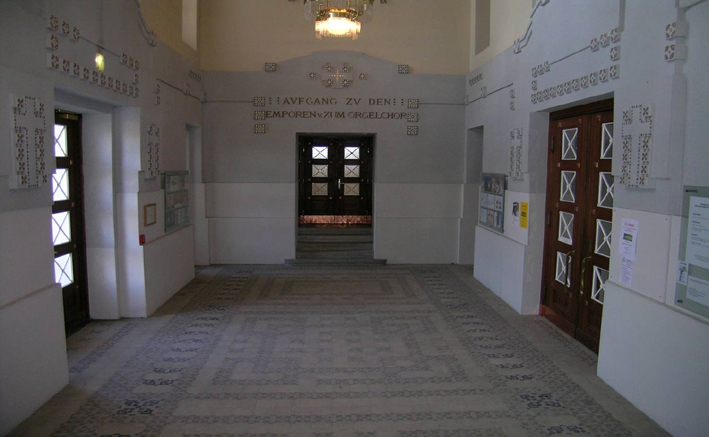 The interior
which provides enough space for great furnerals.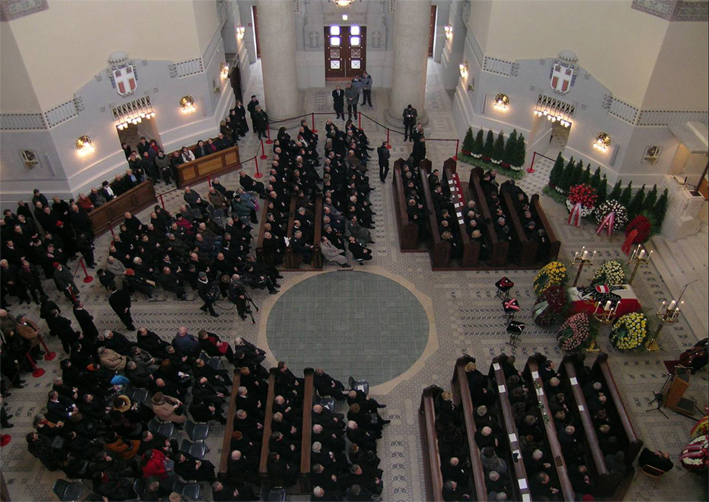 The very wide aisle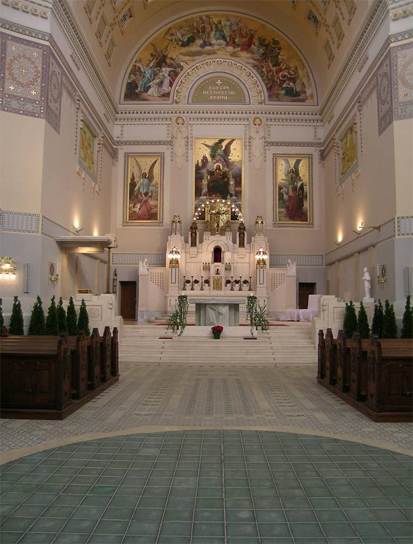 The view from the organ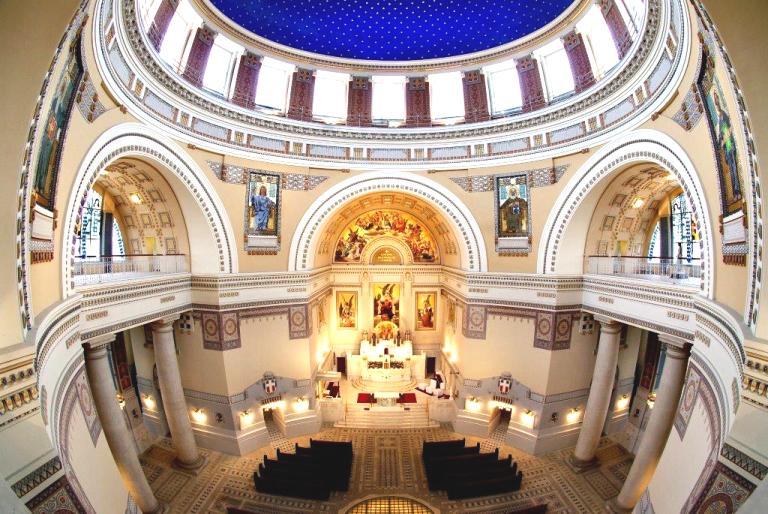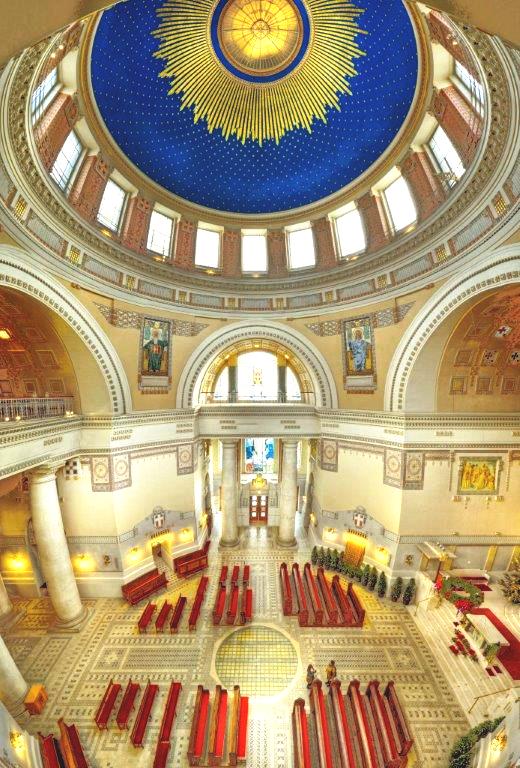 The chancel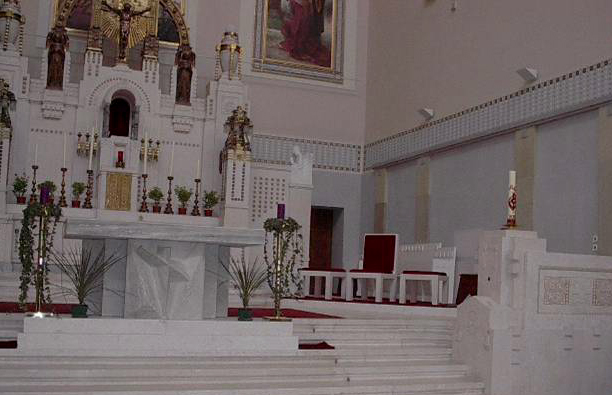 One of the three galleries
which is accessible with the recently built-in elevator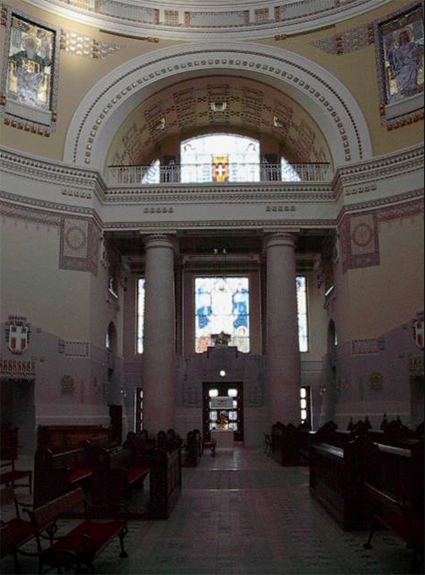 The "church under the church"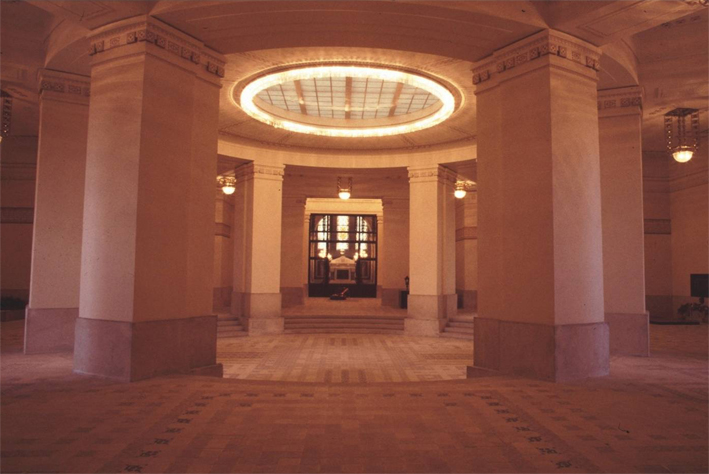 ---
Unforgettable impressions of the church
The impressive starry sky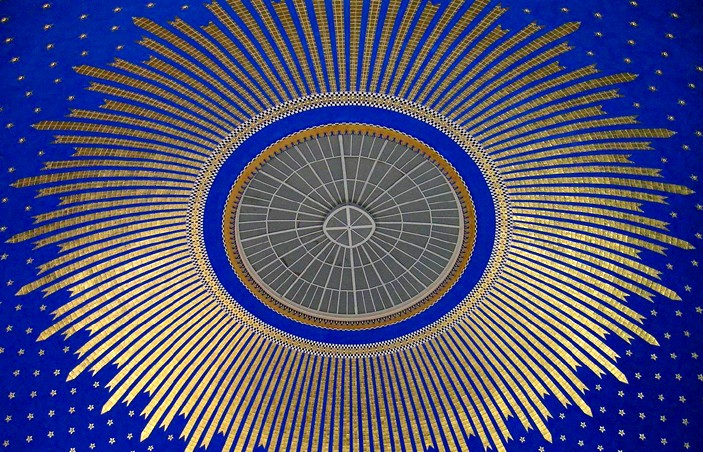 The Last Judgement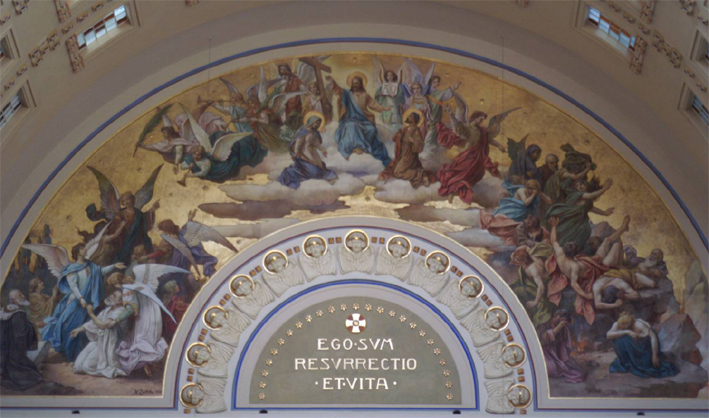 The Pieta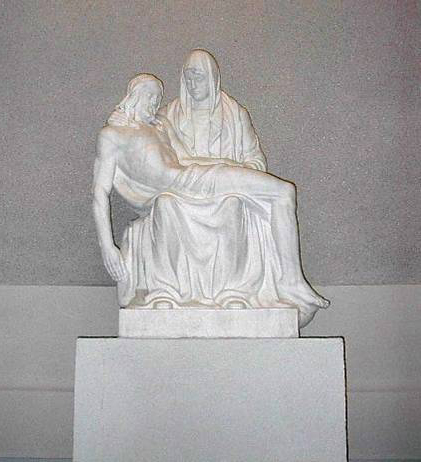 The Transfiguration of Jesus
A breathtaking sight if the sun is shining through.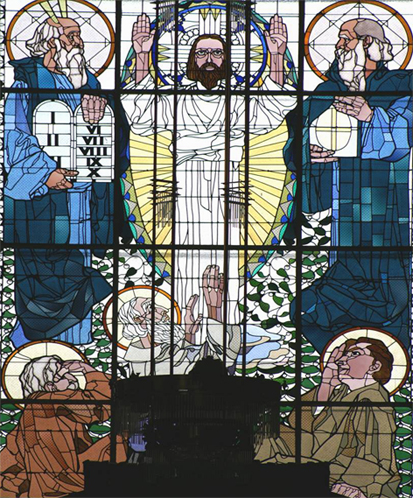 Jesus Birth
This crib decorates the aisle to the chancle at Christmas Time.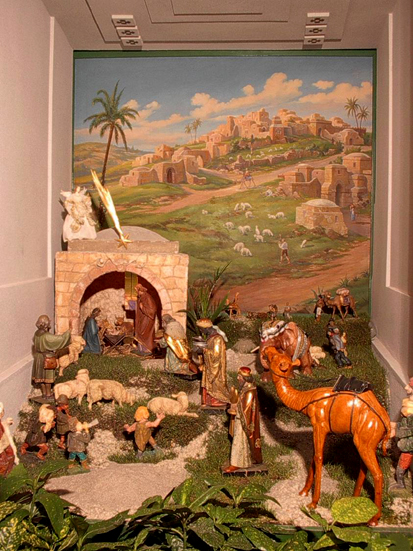 ---